Image slide

Tell your brand's story through images
Image slide
Tell your brand's story through images
Let's Celebrate!
Sign Me Up is Central Oregon's premier yard card greeting rental company!  We deliver personalized greetings to your yard, helping you surprise and delight your friends and family with a fun and memorable yard greeting.  We deliver, set-up and pick-up your yard greeting...you sit back and enjoy the view! 
The possibilities for your yard greeting are ENDLESS!!
Do you have an upcoming: birthday, party, school event, graduation, 'promposal', engagement, wedding, anniversary, realtor open house, bridal/baby shower, baby announcement retirement, etc?
Sign Me Up is ready to help you celebrate ANY and EVERY occasion!
SHOP OUR COLLECTIONS BELOW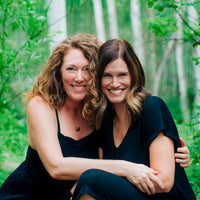 ABOUT US
We are Shelley & Alissa...two long time Bend moms with a passion for making people feel celebrated! With N-I-N-E kids ranging from 7 months to 20 years old AND 3 businesses between them, they know a thing or two about hard work and hustle.
If you have someone in your life who deserves a shout out...whether it be birthday, graduation, anniversary or a new home... let these mama's display it -- in the yard!  
Testimonials
Card in my Yard really saved me for my daughter's graduation. With the events all going virtual, I realized I needed something big and epic for the front yard... Working with the team was super easy and they even set it up for me while we were away from the house so it would be a big surprise! My daughter loved the big gesture and lots of friends and neighbors complimented me on how good it looked! Thanks to Card in my Yard for saving the day and celebrating my 2020 graduate.

Beth R
I am honored to be one of the first customers of Card in my Yard here in Bend, Oregon. Shelley and Alissa are wonderful, my expectations were exceeded beyond belief! We had them set up at our high school graduation, and I can't believe how many parents, as well as faculty, expressed their appreciation around their wonderful display. Of course the client service was over the top, these women know what people want! I also had them do a display for my twins and niece in the backyard the next day...Again, they came over and set up everything beautifully and were so sweet during the whole process... and of course it drew lots of compliments! I did not even see them come pick it up the next day, that's how stealth they were! I wish these ladies well, they are the perfect pair to do this type of business. Top notch people, and they know their audience!

Carrie S